Profile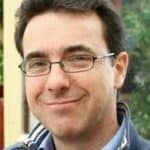 Jonathan Harte
Curriculum Vitae
Education:

Sandbach School, Cheshire 1974-1982, Nottingham University Medical School 1983-1988

Qualifications:

Work History:

Junior Doctor Training at Lincoln County Hospital and Northampton General Hospital, GP training at Collingham Medical Centre and Lincoln County Hospital, GP Partner since 1992 at Aspley Medical Centre

Current Job:

GP Partner, Aspley Medical Centre, Aspley, Nottingham

Workplace:
About Me:

A 32 yr old stuck in a 52 yr old's body

Read more

I'm married with 2 teenage boys and a 3yr old Black Labrador called Fern. We live in Nottingham. My favourite food is Chinese and Italian. I play tennis for my local club and occasionally struggle to the gym. A lot of my time is the "taxi of Dad" taking the boys to their various commitments.

Walking our dog is a great stress buster.

I love tech and use it on a daily basis at home and work. I love the information available at our fingertips through the world wide web and social media (health warning – don't believe all you read though, look for corroboration from multiple sources)

My Work:

I'm a full-time GP in Aspley, Nottingham

Read more

Being a GP is the best job in medicine. We are the only doctors to look after the whole person rather than just one bit. We also still look after patients from "the Cradle to the Grave" giving a continuity of care that is unique in the health service. That gives GPs a valuable insight into patients' lives and impact it can have on their health.

These days the hours are long, I'm usually in the practice by 8am and don't leave until after 6pm. GPs can be partners in the practice they work at, which means they own and run the business, or can work as salaried doctors in a practice being part of the team, but not involved in the management of the business.

More and more these days GPs have access to tests and treatments to manage patients without the need to go to hospitals. Unfortunately, a combination of pressures (patients living longer, developing more chronic health conditions, increased demand for healthcare without a similar increase in GP numbers to cope) has meant the workload in General Practice has increased substantially.

Yet General Practice is very flexible to part-time working and portfolio careers, doing other things alongside the day job. For example, I am Chairman of a local group of practices (called a Federation) that have got together to support working at a larger scale than single practice. This idea can produce economies of scale, share good ideas and work together to provide services individual practices couldn't do on their own.

My Typical Day:

Long, never predictable, always rewarding at some point during the day.

Read more

The beauty of General Practice is that you never know what will come through the door, as we are the first point of contact in the NHS for most patients. I'm at my desk by 8am when the doors to the practice open. I go through test results that have come back to us sending messages to my reception staff to arrange appointments for those patients we need to see again. Generally there are 2 surgeries sessions per day where patients have booked in to see me, some are routine appointments booked in advance others are patients who phoned on the day needing to be seen. It could be anything from a patient dealing with cancer to someone with complex social issues that are affecting their mental health. Often I am doctor, social worker, counsellor, parent, friend all in the space of a surgery. After surgery there are patients to call back to discuss things with, referrals to make, letters to dictate, often home visits to do then grab lunch at my desk whilst doing repeat prescriptions for patients who ordered them but need a review. My staff are great keeping my fuelled with caffeine.

After the afternoon surgery more paperwork is done before I leave for the day, usually after 6pm, 7pm if I'm the duty doctor for the day. Nowadays once the phone lines hand over to the out of hours GP service at 6.30pm we can relax knowing no more calls can come in until 8am the next day.

The best things about my working day are the practice team and the patients. With a great team around you, you can face anything that's thrown at you. If you treat patients honestly (and includes saying no to them sometimes) and consistently then the relationship you can have with them is what makes the job so worthwhile.
Quick Fire Questions

How would you describe yourself in 3 words?

experienced, level-headed, moderate

Who is your favourite singer or band?

What's your favourite food?

What did you want to be after you left school?

Were you ever in trouble at school?

What's the best thing you've done in your career?

Saved a pregnant lady's life by diagnosing Pre-eclampsia and getting her to hospital

What or who inspired you to do your job?

The TV programme M.A.S.H.

If you weren't in healthcare, what job would you do?

If you had 3 wishes for yourself what would they be? - be honest!

A better backhand, More time out of work, That my father was still alive to see his grandchildren growing up

Tell us a joke.

A man walks into the Doctor's with a Duck on his head. Doctor says "how can I help?" The Duck says "can you remove this man from my butt?"
---
---