Profile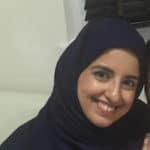 Shehla Imtiaz-Umer
Curriculum Vitae
Education:

Derby Moor Community School, Landau Forte College, University of Leicester, University of Nottingham

Qualifications:

BSc (Hons), MSc, BMBS, DRCOG, DCH

Work History:

Pfizer – research; University of Nottingham – research; Junior Doctor in Derby, Nottingham and Mansfield. Currently GP trainee in Derby

Current Job:

Workplace:
About Me:

A mum-of-two, wife, ex-scientist and currently a junior doctor

Read more

Depending on where I am allocated to work, my day typically starts at 9am with a handover (where all the doctors discuss the patients who are admitted to the ward). We then start the ward round and see all the patients with a consultant and senior Dr (Registrar). The juniors then do the relevant work as requested by the senior doctors. This can be boring things like paperwork but we also take blood tests, examine patients through the day, speak to other Drs from various specialities.

If I am working in Children's A&E, I see whoever and whatever comes through the door. This can be really exciting and fun as we can get all sorts of weird and wonderful things to rack our brains about. Mostly though, they tend to be straight forward things.

Spending the Prize Money:

Spend it on helping promote Medicine as a career for young people from more disadvantaged backgrounds.

Read more

I grew up in a socially deprived area and had to work very hard to get to where I am currently. I would use the money to help engage inner-city students to think seriously about a career in medicine – it really can be done! I think it's really important to have doctors from a wide-range of backgrounds because it only enhances the patient journey. I am really keen to spend the money working to promote medicine for young people from disadvantaged backgrounds so that they can be motivated to do the best job in the world!
Quick Fire Questions

How would you describe yourself in 3 words?

Happy, optimistic, tired (!)

What's your favourite food?

What is the most fun thing you've done?

Going to New York City for 24 hours and attempting to sightsee as many landmarks as I could

What did you want to be after you left school?

Were you ever in trouble at school?

What's the best thing you've done in your career?

When I changed my career from being a scientist to a Dr

What or who inspired you to do your job?

Working in medical research as a scientist but wanting to see the "end-product" of all that hard work!

If you weren't in healthcare, what job would you do?

If you had 3 wishes for yourself what would they be? - be honest!

1) More energy to do everything I want 2) More hours in the day so I could work and have enough time for my children / family 3) Be more assertive and confident

Tell us a joke.

The NHS being "managed" by the current Conservative government – is that too political?
My profile link:
https://gpj17.imamedic.uk/profile/shehlaimtiazumer/
---
---
---